Central Organization of Trade Union (COTU) Secretary General Francis Atwoli has at last broken silence after the Seven-judge bench of the Court of Appeal thwarted the Constitution Amendment Bill of 2020 on Friday 20th August 2021.
While addressing the media on Saturday 21st August 2021, the fearless COTU boss pointed a blame finger at the two BBI proponents (President Uhuru Kenyatta and the ODM Party Leader Raila Odinga) for the proposed bill of creation of an independent office of Judiciary Ombudsman.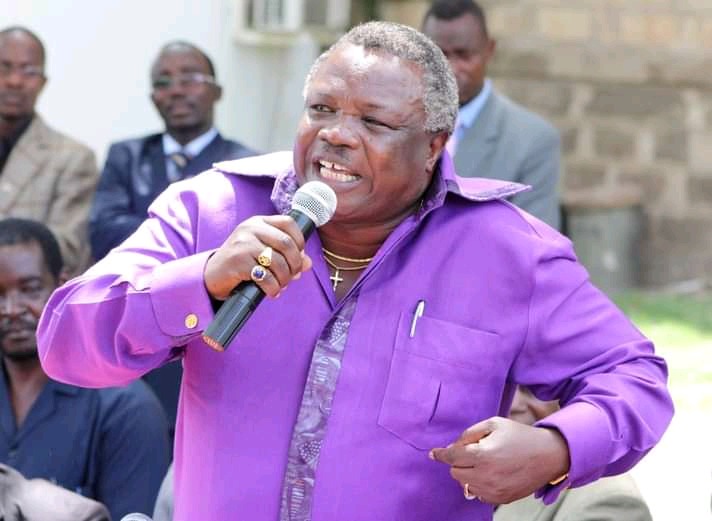 [PHOTO/COURTESY]
In the prpposed Constitution Amendment Bills of 2020, the Building Bridges Initiative (BBI) proposed radical changes in the administration of Justice which saw the creation of Ombudsman. In Atwoli's sentiments, the creation of Ombudsman would resultantly conflict with the independence of Judiciary thus reinstating BBI's fall.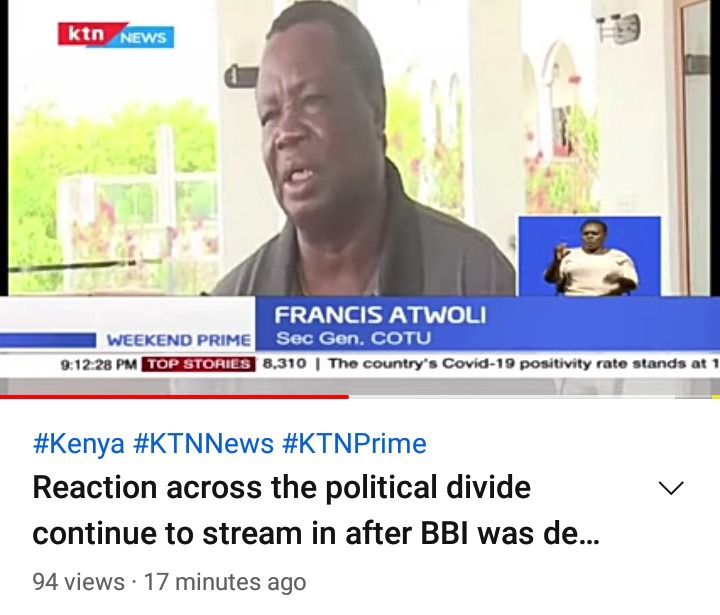 According to the BBI, the Ombudsman was supposed to be nominated by the Head of State and get approval of the National Assembly as the term expires after five years. Some of the corded duties of the Ombudsman were to receive and conduct inquiries into complaints raised against magistrates, judges, registrars among other judicial staffs.
Ombudsman was also tasked to oversee the transparency and accountability of the courts.
"The qualification for appointment as the judiciary Ombudsman are the same as for the appointment of a judge of supreme court" the proposed bill 2020 reads.